"UN SOURIRE EN FACE" is a humanitarian association whose aim is to provide care for people suffering from facial and craniofacial malformations, known as craniofacial malformations. These are very rare pathologies.
The care of these patients requires a heavy technical platform, with a surgical team specifically trained in these malformations, with skills in maxillo-facial surgery and neurosurgery.
The children and adults we help have not been operated on in their country of origin due to the lack of resources, adapted medical structures, or specialized care professionals.
The association was created in April 2015 with Khaoula. This 18-year-old Algerian girl was born with only one eye and a facial malformation called an orbital-facial slit (large visible opening letting the nose and mouth communicate).
She lived in hiding, being mocked and mocked by others for 18 long years. In spite of this, courageous, she resisted forever following the path of school by going to junior high and high school.
She had the opportunity to meet Mrs. Amina Magniez who decided to do something for her.
Mrs. Magniez contacted Prof. Boris Laure, a specialist in craniofacial surgery, who was already very active in the associative world. The creation of an association to save Khaoula was born: " Le Sourire de Khaoula " Khaoula was operated on and now has a new face and a smile.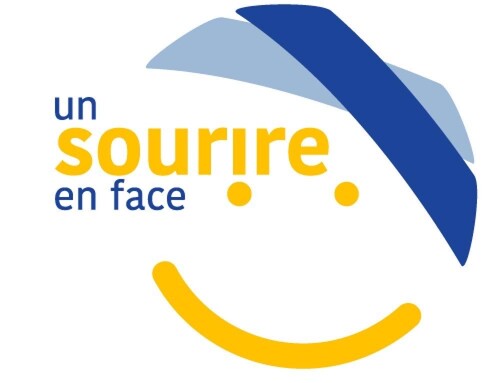 The ambition to give back the smile to other people like Khaoula has emerged and many patients, all suffering from craniofacial malformations, have been operated on for 5 years. Our association changes its name today and becomes: "Un Sourire en Face".
We work with Pr Boris LAURE of the CHRU de Tours and his team. It is noted that the CHU of Tours is labeled as a center of competence for the surgery of rare craniofacial malformations.
The agreement signed with the CHRU de Tours allows us to have preferential treatment rates.
Without the professionalism of Professor LAURE and the nursing team as well as the very active participation and the help of the Administration of the CHRU, our objectives would never have seen the light of day.
In order to achieve our objectives, we are surrounded by dedicated volunteers who enable us to "relay" our work around the world.
Often families do not speak French, we need an intermediary/interpreter to help them with the administrative procedures.
From the completion of their file to their arrival in France, patients are thus accompanied.
The host families then take over until the end of their stay
Reception of patients in voluntary families for a fairly long period of time. The operations are heavy and so is the convalescence. )
MISSION 1
Integrate a motivated and dynamic team that mixes all generations
MISSION 2
Sharing values of solidarity and moments of conviviality
MISSION 3
Enriching ourself with a rewarding associative experience